Building the world's first rfid line in cleanroom laundry to improve reliability, scalability, and performance

Case Background
Taiwan boasts in holding its own as a hub for semiconductor manufacturing and continuous playing a central role in innovation and supply as a strategic pivot globally. Ruth Cleaning Technology rises to the challenges in industrial laundry and cleanroom garments management to bolster the groundwork for the highest degree of micron level particles control in the cleanroom where the complexities of most advanced manufacturing processes are involved. In response to surge demand in semiconductor, optoelectronics, or biotechnology industries, Ruth has developed a complete line of garments management that meet the requirements of all segments of the industry over two decades. Its ISO14644/ Class 1 Clean Room is designed to deliver the strictest adherence of quality assurance required in line with the high-tech development tendency of Hsinchu Science Park, the cradle of Taiwan high technology.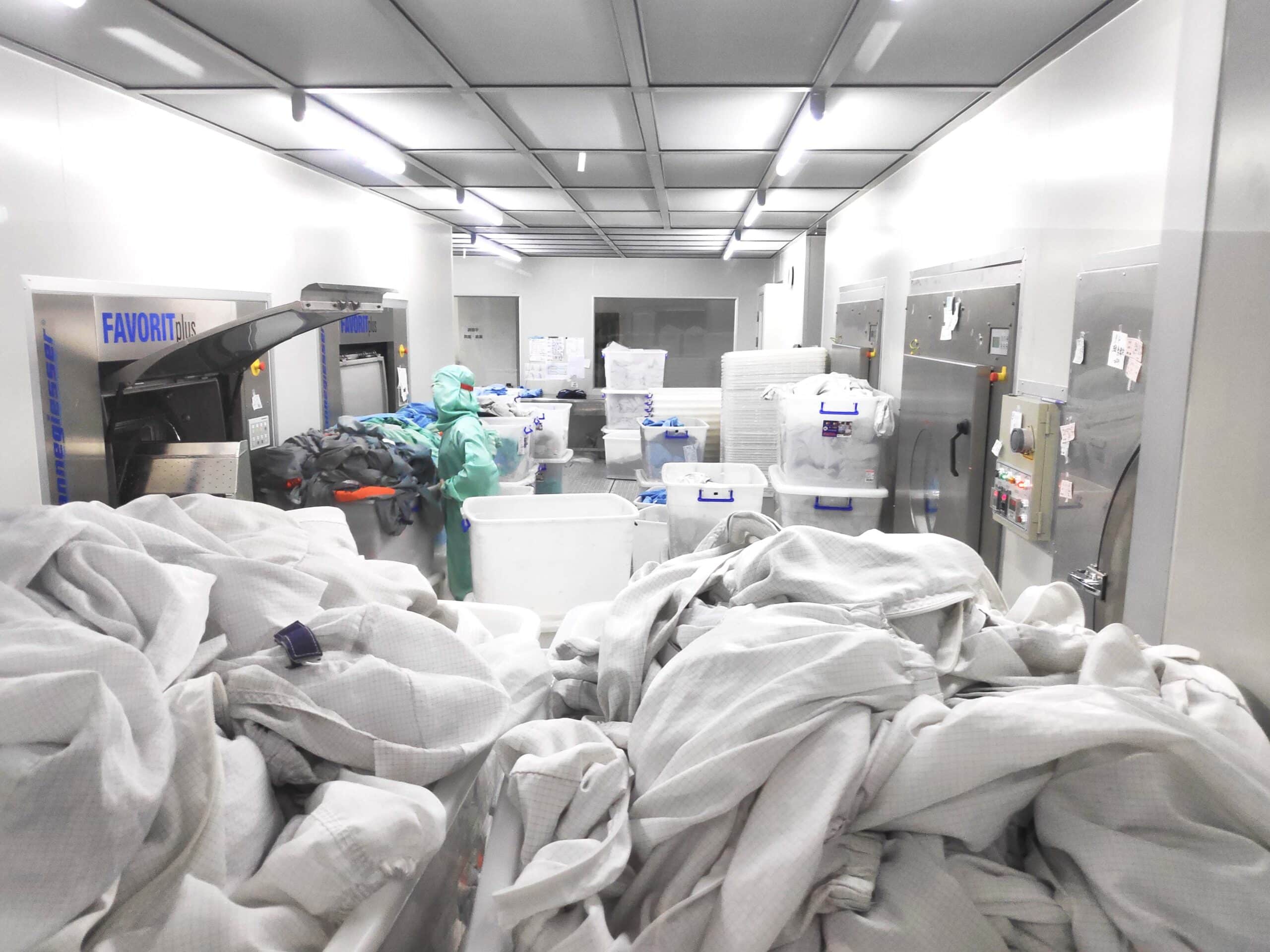 Business Challenges
Ruth's service offering includes cleanroom garments laundry, inventory management and the lifecycle control of each individual garment (such as face masks, hair covers, coveralls, shoe covers, and hoods) from daily maintenance to final discard. The inbound and outbound logistics was validated merely through barcode scanning and managed at bin-level without any item-level visibility which inevitably lead to item losses and hidden cost. In particular, the sorting, repairing, matching processes are done entirely manually which make the processes error-prone and time-consuming. The financial losses attributed to garment loss, misplace, mismatch, and undercharge during the manual processes is festering every single day. As a result, the discussion of RFID laundry tag and system installation has been raised for quite some time; however, the conventional RFID laundry tags pose some challenges in consideration of the material to survive under the harsh industrial laundry criteria and the discomfort stemmed from the stiffness and inflexibility of a chunky tag housing might potentially cause interruption during the operation. Nevertheless, the overall operation inefficiency and labor-intensive tasks involved has urged Ruth to make a leap to innovative RFID technologies which help to realize process automation and tackle the challenges addresses the following highlights:
This RFID tag needs to be designed as a type of yarn which is embeddable yet flexible to be sewn in cleanroom garments to offer sufficient comfortability and ensure that operations can continue uninterruptedly.

The life expectancy of a cleanroom garment is about 50 industrial wash cycles before losing the filter ability against ESD and protection that the garment provides. That's is to say, in addition to an embeddable and flexible construction, the advantages such as laundry resistance, high temperature resistance, chemical resistance, and roller pressure resistance also need to be taken into consideration.
Strategic Objectives
Process automation entails optimization both on operations of advanced process and digitalization in system integration. This project has come across different industrial domains and called up the professionals from Taiwan Textile Research Institute (TTRI), Securitag Assembly Group Co., LTD (SAG), and InfoCHAMP Systems Corporation - a subsidiary of China Steel Corporation (CSC). Leveraging the domain knowhow of three parties, the collaboration enables to review identified problems in industrial laundry operations and suggest a combination of operation process reengineering to harness the full potential of RFID technology in item-level management, finally an MES system is implemented to accomplish the automation. The end-to-end solution focuses on delivering the standards and objectives includes:
Develops the worlds' first mass production line for the cutting-edge yarn type RFID tag to ensure its manufacturability and producibility.

 

Enables the world's first automatic identification system tailored for industrial laundry of cleanroom garments to accelerate the digital transformation and mitigate labor-intensive works.
Product Solution
The comfortability is the most critical gating for long-term wearing of cleanroom garments. By teaming up with TTRI, the proprietary RFID Yarn® is designed with yarn weaving technique after encapsulation to accommodate its flexibility. An ergonomic research is also carried out to collect the possible movements and postures of cleanroom operators to ensure the garment design offer ease of movement to the operators. On top of that, backing up by SAG's 20 years of manufacturing experience, we integrate process optimization to revamp assembly process in a roll-to-roll automation to ensure the product reliability in production scale to answer the challenges in industrial laundry industry. Given the fact the electric performance varies with the degree of bending angle of RFID tags, the field verification is conducted to have tags sewn in several checkpoints of the garments (see figure 1.0) to identify the optimal location where the tag should be attached to without comprising on quality. All garments embedded with RFID Yarn® need to pass the following reliability tests.
AATCC135

 

≥100 cycles & CNS 8150 Sewn seam strength

≥ 

40N
ASTM D2256 at a 5m gauge length and at an extension strength

 

≥ 1kgf

ISO 7854 at a 5 m gauge length at an flex cracking resistance ≥ 1000 cycles
SAG has partnered with NXP for years when there is a need for specialty RFID tags to overcome challenges in every potential application and RFID Yarn® is a breakthrough of miniaturization RFID tag.  On the technical side, we use NXP UCODE 8 RFID chip with its advantages in chip sensitivity value to enable long read range performance and fast read rate among highly dense tag population.  Such features help to facilitate great efficiency in an item-level management use case.  Meanwhile, this yarn-type RFID tag features its embeddable and flexible design to be laundry-resistant, high-temperature resistant, chemical-resistant, roller-pressure resistant to push the envelope to impossible tagging in laundry become possible.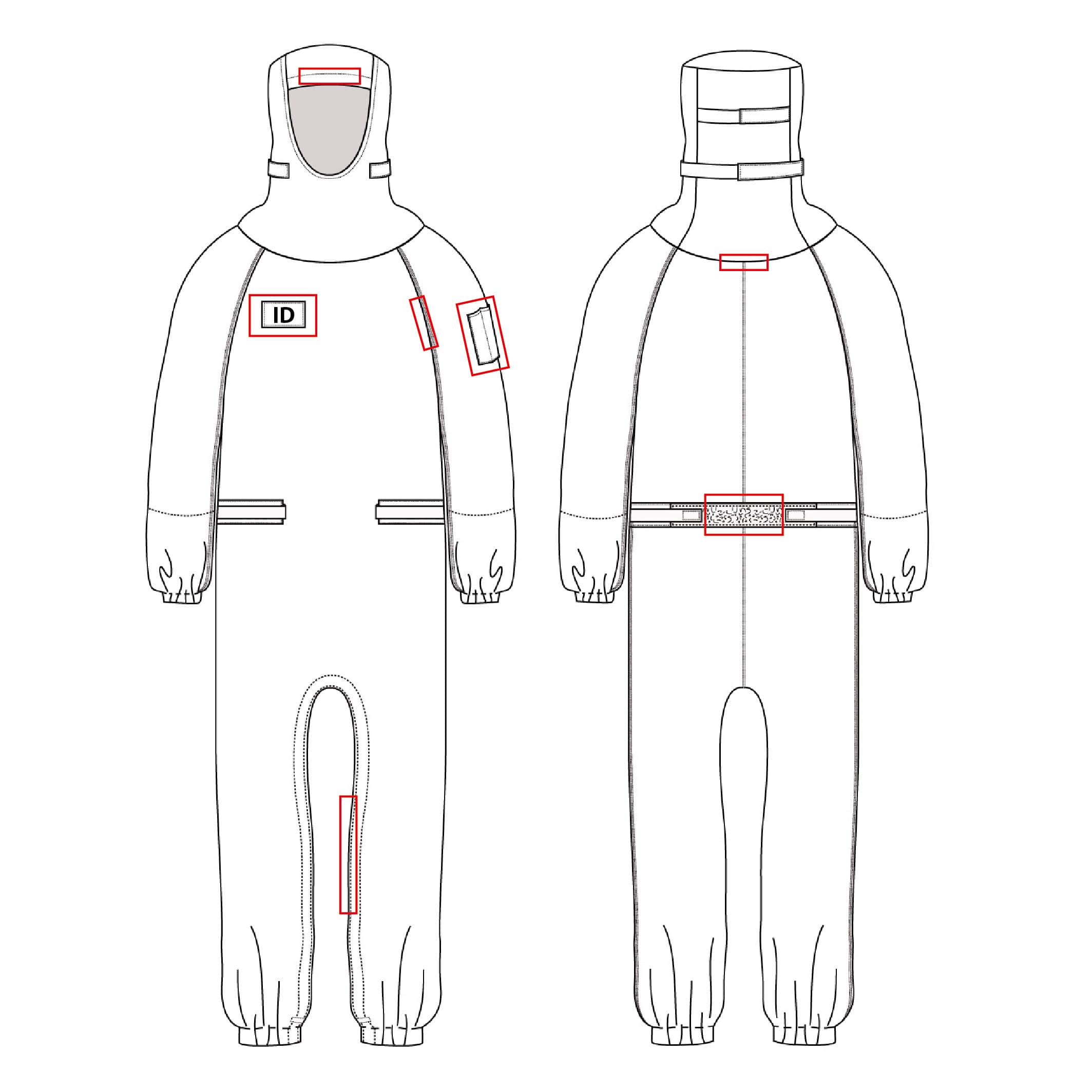 Figure 1.0
SCREWSEAL™, the insulated waterproof wire connectors to answer the weather-resistant challenge in industrial electrical wiring management, equips.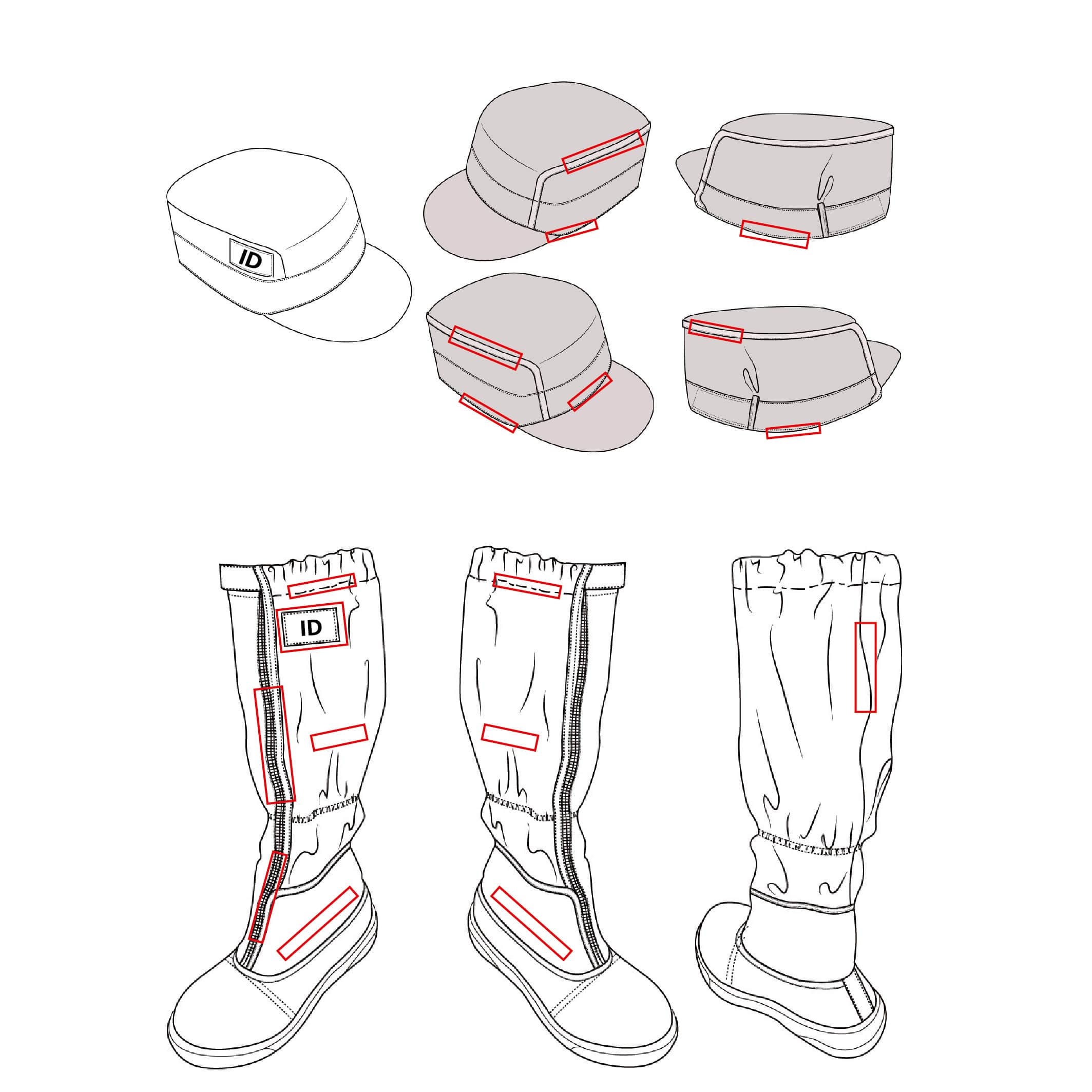 Figure 1.0
SCREWSEAL™, the insulated waterproof wire connectors to answer the weather-resistant challenge in industrial electrical wiring management, equips.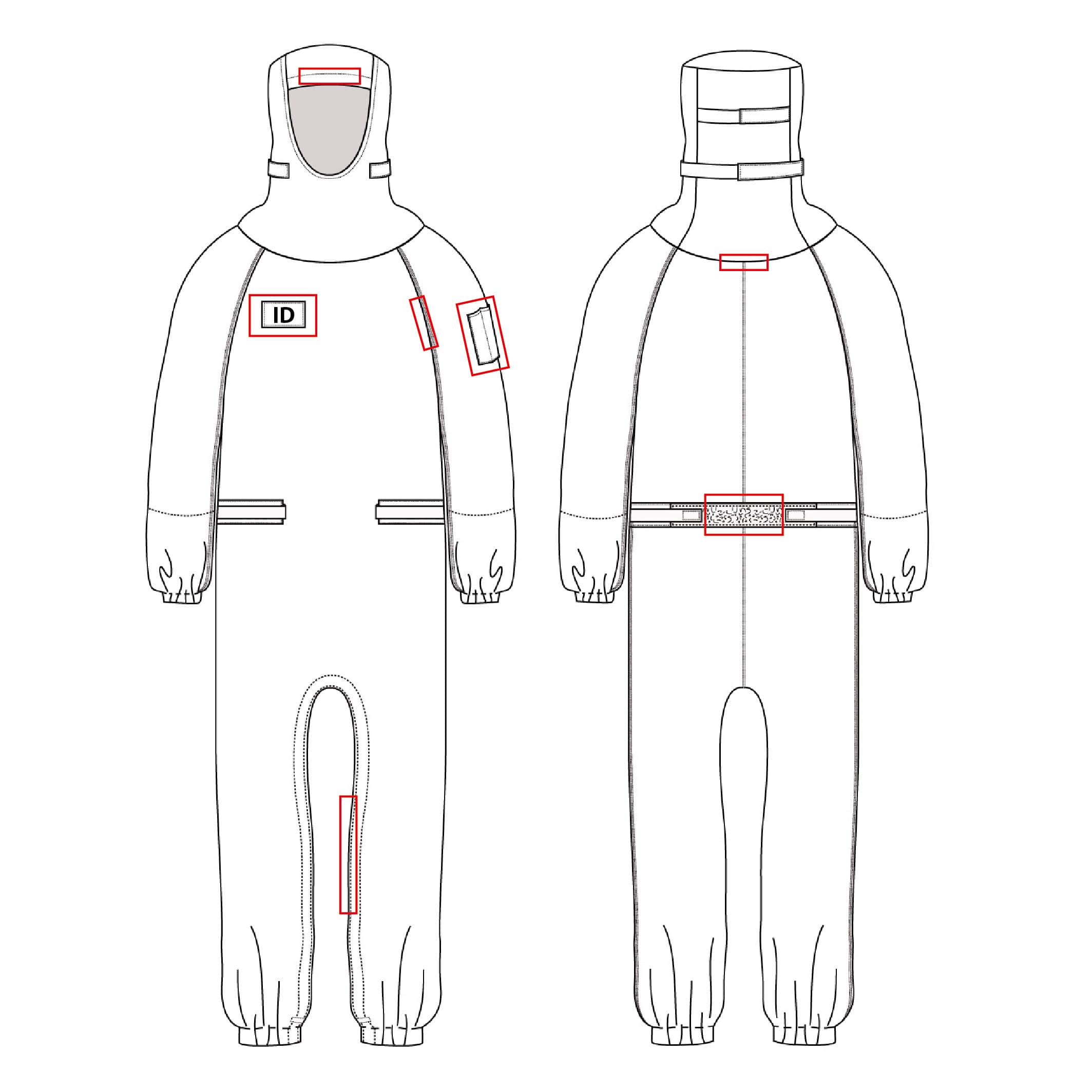 Figure 1.0
SCREWSEAL™, the insulated waterproof wire connectors to answer the weather-resistant challenge in industrial electrical wiring management, equips.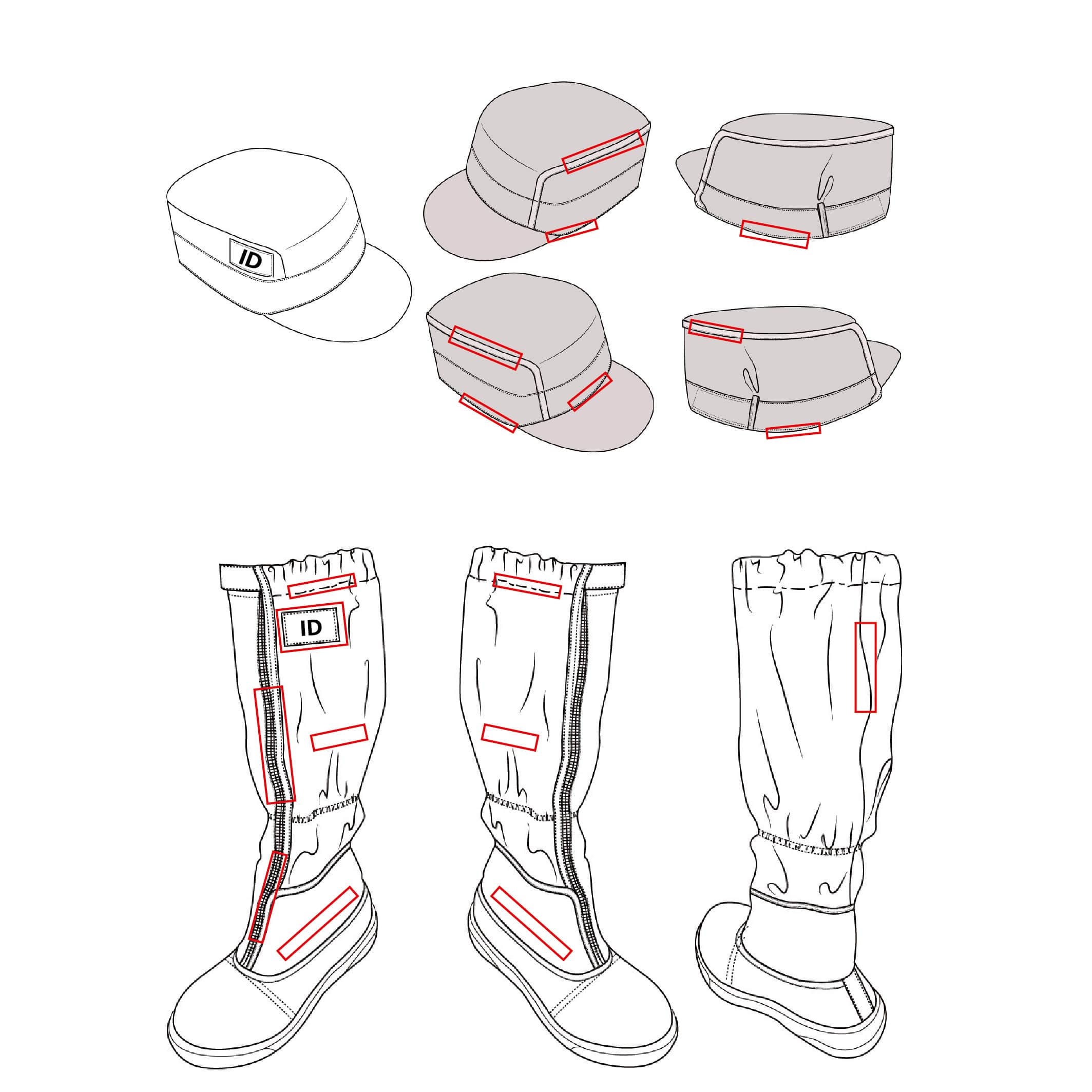 Figure 1.0
SCREWSEAL™, the insulated waterproof wire connectors to answer the weather-resistant challenge in industrial electrical wiring management, equips.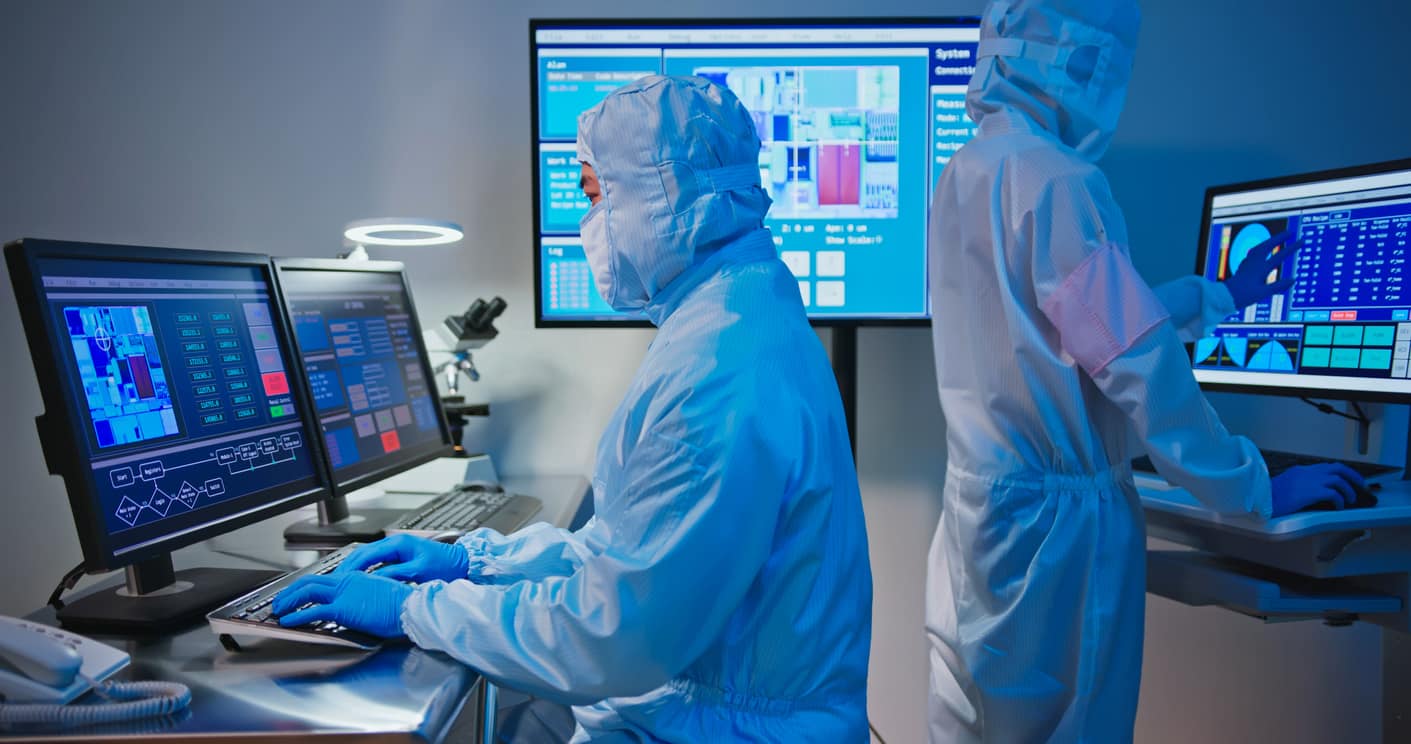 Business Benefits
The synergy between TTRI, SAG, and InfoCHAMP propels the development of world's first automatic identification system for industrial laundry of cleanroom garments to answer the surge demand on its industrial laundry services while maintaining a high level of customer service. The end-to-end solution, which integrates RFID Yarn®, hardware, software and MES system, allows Ruth to build up the smart laundry service platform and realizes real-time traceability to eliminate item losses, financial losses, monitor garment usage and aging to maintain quality standards and accumulates operational data to perform intelligent monitoring. The system accurately tracks the item-level garment throughout inbound receiving, sorting & counting, laundry & drying, matching & packing and outbound shipment, enabling the visibility of the each garment's entire movement within the value chain and allowing them to be automatically identified, counted, and tracked with life-time repair recordings.

Each partner played a significant role that allowed the overall project to focus on application-specific pain points and flow seamlessly. Ruth now has a standards-based, service-oriented architecture for the business process improvement it needed to achieve scalability, sustainability and profitability. The RFID solution provides the standardized infrastructure in cleanroom garments laundry and enables the business benefits as following (Take a truck about 7 tons of cleanroom garments as an example):
Achieved 48% reduction in processing time
Achieved 45% increase in productivity.
Achieved 30% the number of workers reduction